This page is currently being redesigned for the Lore Places Project (LPP).
The page may need work to meet the standards outlined on the project page.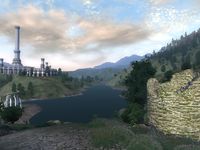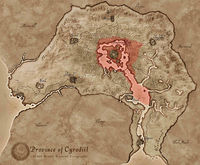 The Heartlands is a lowland area in Cyrodiil consisting of the central areas of the province at the northern end of the River Niben. The Red Ring Road forms the border on most sides, beyond which the region merges into the greater Nibenay Basin towards Cheydinhal in the east, and the greater Nibenay Valley along the River Niben to Niben Bay in the south. On its western and northern sides, the region is bordered by the Great Forest.
The region is dominated by Lake Rumare and City Isle, on which stands the Imperial City.[1]
References
Edit