Heart of Order


FE

xxx

851

Added by
Rare Curios
40
0.1
Alchemy Effects
1st
 Restore Health (1.2×,1.22×)
2nd
 Fortify Health (1.25×,5×,7.5×)
3rd
 Fortify One-handed (1.25×,1.27×)
4th
 Fortify Two-handed (1.25×,1.27×)
Heart of Order is an ingredient added by the Rare Curios Creation. It can be purchased from Khajiit caravans. With the Saints & Seducers Creation installed, Thoron will be in possession of two guaranteed samples.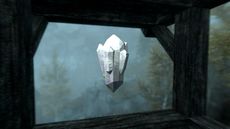 Combinations
Edit
2 Effects
Edit
| Desired Effect | Combine with: |
| --- | --- |
|  Restore Health | Ash Hopper JellyDB, Blisterwort (0.6×,0.57×), Blue Dartwing, Butterfly Wing, Charred Skeever Hide, Corkbulb RootCC (1.2×,1.22×), Daedra Heart, Eye of Sabre Cat, Felsaad Tern FeathersDB, Flame StalkCC (1.2×,1.22×), Imp Stool (0.6×,0.57×), MarshmerrowCC (1.2×,1.22×), SaltriceCC (1.2×,1.22×), SpadefishCC, Swamp Fungal Pod, Void EssenceCC (1.2×,1.22×) |
|  Fortify Health | Boar TuskDB (5×,5.9×), Fungus StalkCC (1.25×,5×,7.5×), Giant's Toe (5×,5.9×), Glowing Mushroom, Hydnum Azure Giant SporeCC (1.25×,5×,7.5×), Void EssenceCC (1.25×,5×,7.5×), Yellow Mountain FlowerDG |
|  Fortify One-handed | Canis Root, Hawk Feathers, Small Pearl, Stoneflower PetalsCC (1.25×,1.27×) |
|  Fortify Two-handed | Dragon's Tongue, Emperor Parasol MossDB, Fly Amanita, Juvenile MudcrabCC, Troll Fat |