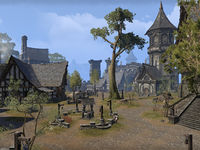 Evermore is a city in northwestern Bangkorai, just across the Stormhaven bridge.
Related Quests
Edit
Shops and Services
Edit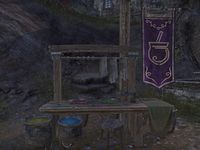 Transport Services
Covenant Navigator: Azoufah (Alik'r Desert, Glenumbra, Reaper's March, The Rift)
Other Places
Edit
Bjoulsae Queen — A ship docked in the city of Evermore. (map)
 Eastern Evermore Wayshrine — Located in eastern Evermore. (map)
 Evermore Wayshrine — Located in northern Evermore. (map)
†
Appears during quest only.
Wayshrine
Edit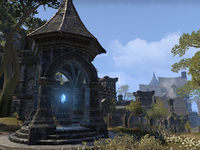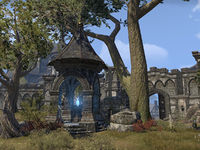 Evermore is the only major city with two wayshrines in close proximity. Evermore Wayshrine is unlocked as soon as you enter Bangkorai, and is located in the graveyard to the north of the city. Eastern Evermore Wayshrine is found just outside the east gate, and is more conveniently located for the services within the city.