Angler Larvae


xx

0008F0

Added by
Fishing
1
0.25
Alchemy Effects
1st
 Lingering Damage Health
2nd
 Regenerate Stamina
3rd
 Waterbreathing
4th
 Fortify Two-handed
Angler Larvae is an ingredient added by the Fishing Creation.
It is a common small fish that can be caught by fishing in freezing waters like the Dawnstar fishing location near the boat. Multiple are guaranteed to spawn in Pilgrim's Trench on the ocean floor.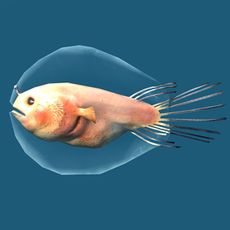 Combinations
Edit
In terms of combinations of two ingredients, Angler Larvae can be combined with 37 other ingredients.
2 Effects
Edit
Desired Effect
Combine with:

 

 Lingering Damage Health
ChokeberryCC (2×

 

,2.14

 

), Imp Stool, Orange Dartwing, RoobrushCC (2×

 

,2.14

 

), Rot ScaleCC (3×

 

,3.34×

 

), ScathecrawDB, Slaughterfish Egg, Slaughterfish Scales, Thorn HookCC

 

 Regenerate Stamina
Alocasia FruitCC (1.2×

 

,1.22×

 

), Bee, Daedroth TeethCC (1.2×

 

,1.22×

 

), Mora Tapinella, Purple Butterfly WingCC, Scaly Pholiota, Scrib JellyCC (1.2×

 

,1.22×

 

), Wisp Stalk CapsCC (1.2×

 

,1.22×

 

)

 

 Waterbreathing
AngelfishCC, Chicken's Egg, Fungus StalkCC (1.6×

 

,1.67×

 

), GoldfishCC, Hackle-Lo LeafCC (1.6×

 

,1.67×

 

), Hawk's EggHF, Histcarp, Nordic Barnacle, Salmon RoeHF (12×

 

,15.4×

 

), Scalon FinCC (1.6×

 

,1.67×

 

), Scrib JerkyCC (1.6×

 

,1.67×

 

)

 

 Fortify Two-handed
Dragon's Tongue, Emperor Parasol MossDB, Heart of OrderCC (1.25×

 

,1.27×

 

), Troll Fat