Lore:Flora I
The UESPWiki – Your source for The Elder Scrolls since 1995
---
Imp Stool
[
edit
]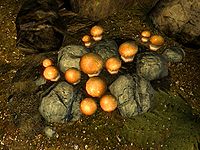 Imp stools are short mushrooms with rounded yellow caps. They are infrequently found in caves around Skyrim, as well as across Tamriel in the shade of trees or rocks.
Ink-Cap Mushrooms
[
edit
]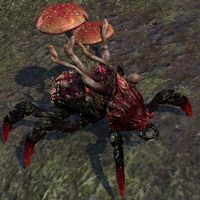 Ink-Cap Mushrooms thrive on decaying swamp life in the Bitter Coast Region of Vvardenfell, and can be found growing on rocks, trees, and even Shroom Beetles.
Ironstalk Mushroom
[
edit
]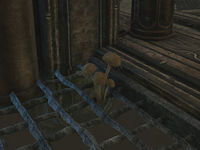 Ironstalk Mushrooms are transient fungi that were brought to the Clockwork City by outsiders. They had adapted to the realm's synthetic and inhospitable metallic soil[1] and can be found in the Everwound Wellspring[2] and the Halls of Regulation.[3] If the mushrooms undergo an extensive pickling process, they can be made edible.[4]
Ironweed
[
edit
]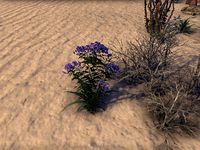 A low-lying plant with purple flowers whose fibers can be spun into thread and used to make Ironthread clothing.
Ironwood
[
edit
]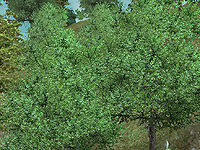 Ironwood trees grow deep in the forests of Skyrim and in some locations around Cyrodiil. The fully matured trees produce a hard nut, favored by adventurers.
Found in:
References
[
edit
]