Imp Stool
(lore page)
Type
Alchemy & Enchanting Material
Quality

Common

Statistics
250
10
Description
A small fungus found in forests and caves, the Imp Stool can be used in both Health potions and poisons.
Alchemy Effects
 Restore Health
 Damage Health Regeneration
Enchanting Effects
 Regenerate Health
Fortify Health
Absorb Health
 Haste
Fortify Combo Damage
Fortify Block Piercing
Powerful Block
Sources
Sold by
Lea Jeanne, Alchemists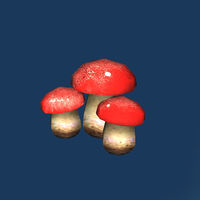 Imp Stool is a Common material. It is used in the brewing of Health potions and poisons and in Health and Combat enchantments.