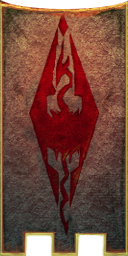 Buckmoth Legion Fort is located due south of Ald'ruhn and west of the Ramimilk shrine, on the road to Ghostgate. Services available include an enchanter, trader, apothecary, healer, drillmaster, battlemage, smith, and Imperial Cult altar.
Notable Figures
Edit
Getting There and Around
Edit
There is a route off the foyada leading down to the Ghostfence that will take you to Ghostgate, which rises up to the Ghostfence briefly, so you can peer through at the quaint, curious and homicidal inhabitants of the Red Mountain region, before dropping south and skirting the Daedric shrine of Ramimilk as it turns west again. The Foyada Mamaea leads you to Balmora and beyond.
Places of Interest Around Buckmoth Legion Fort
Edit
Related Quests
Edit
Map Key

1. Buckmoth Legion Fort
2. Buckmoth Prison
Last modified on 13 October 2018, at 01:30