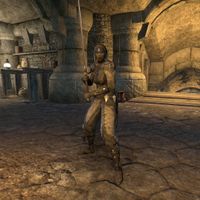 Worm Cult Ravagers are generic members of the Worm Cult.
Related Quests
Edit
Skills and Abilities
Edit
Quick Strike

A basic melee attack that does minor physical damage.

Uppercut

A melee attack that causes moderate physical damage and knock back if it connects. This attack can be blocked to set the enemy off balance.

Cleave

The enemy swings its sword around, doing minor physical damage to all enemies in front of it. This attack has no red cone indicator.
Known Locations
Edit