User talk:Echo
The UESPWiki – Your source for The Elder Scrolls since 1995
A Belated Welcome
[
edit
]
Hello Echo! Welcome to UESPWiki! It's always good to have new members. If you would like to help improve any of our pages, you may want to take a look at the following links:
If you would like to spice up your userpage, click here for a list of userboxes you can use, including a guide to making your own.
When you're editing, it's always a good idea to leave edit summaries to explain the changes you have made to a particular page, and remember to sign your talk page posts with four tildes ~~~~. Also, the "show preview" button is a great way to view the changes you've made so far without actually saving the page (our patrollers really appreciate it!).
Feel free to practice editing in the sandbox or discuss the games on the forums. If you need any help, don't hesitate to contact one of our mentors. Have fun! —Legoless (talk) 00:01, 19 June 2016 (UTC)
thanks so much! Echo (talk) 03:51, 19 June 2016 (UTC)
He/She vs They
[
edit
]
Per your change here, it's preferable to list both options that actually appear in-game rather than putting a neutral pronoun in parentheses. —Legoless (talk) 15:27, 31 July 2016 (UTC)
Yeah, I realized that a while after posting that I was doing it to in-game text, and just making it harder on myself and everyone else. Also that it looks terrible. I would still prefer to avoid slashed words in not-game text when possible though. Echo (talk) 15:41, 31 July 2016 (UTC)
Userpatroller?
[
edit
]
Hey Echo! Just informing you that you are qualified to become a Userpatroller. Details about the specifics are on the linked to page, but if you are interested, you gain a neat title, userbox, and some additional rights on the wiki. Just though I'd let you know, since we haven't utilized the group in some time. --AKB Talk Cont Mail 00:50, 3 August 2016 (UTC)
Neat title, you say... Well, why not? Throwing my name in there. Echo (talk) 02:12, 3 August 2016 (UTC)
Daggerfall Quest Walkthroughs
[
edit
]
I've been noticing your work in der Daggerfall namespace and especially on the quest walkthroughs during the past months. It's good someone spends time improving the already present articles of Daggerfall, because almost nobody does or ever has contributed to this game, except for a couple of persons. Regarding the walkthroughs however I've noticed you are providing information of already patched quests. Years ago there was an agreement, only events from the last official patch should be used for quest walktroughs. By the way, this is also the approach for all other games of TES series on this wiki. Third-party fixes like those from DFQFIX shall not be integrated into the quest walkthroughs. A note mentioning there is a third party fix available, shall be provided in the respective article of course. And the Helseth quest of Daggerfall is heavily patched by DFQFIX, so maybe you can rewrite part of the walkthrough to reflect the actual events occurring in the official quest. In the original quest Lord Castellian always gives his answer to the player and Helseth always gives the player the reward, whether the letters have been read or not.
And maybe you can stick with the official course of quests for your further works. The walkthroughs can be rewritten at will since most of them were written in a very standardized way indeed, so better wording is an option. PLRDLF (talk) 03:17, 14 August 2016 (UTC)
Thank you for noticing, I hope my edits are an improvement in some way. You are right though, I didn't realize until far too late that so much of the game was edited by mods. I've since started trying to verify what I can with my unmodded install (latest patch + the CompUSA quests only) but that only gets me so far. None of the quest editing programs will run on my computer and I do not have the years of experience with the game that others have. I am trying to aim for what you said though, so please don't hesitate to correct anything I may have added that is plainly wrong. Echo (talk) 04:24, 14 August 2016 (UTC)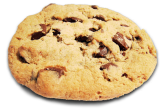 You have been given a cookie!
Your dedication and diligence to the wiki has not gone unnoticed. A user has seen the progress you've made, and has given you a cookie because of it. Good work! The user had the following to say:
Aw, thank you! Echo (talk) 17:59, 14 August 2016 (UTC)
I'm makin' a post to my talk page
[
edit
]
AKB asked for this Echo (talk) 03:22, 11 September 2016 (UTC)
Could the Mark in question be the Mark mentioned here? - KINMUNE ﴾TALK﴿ 21:48, 18 September 2016 (UTC)
Quite possibly, his job description would fit... Echo (talk) 22:23, 18 September 2016 (UTC)
Which dialog is appropriated?
[
edit
]
Since some of the walkthroughs of Daggerfall contain quest related text now, the question arises, which text shall be used in these walktroughs and in further ones? Original text, which sometimes contains major errors, or fixed text? Since I've never used more in-game text than it had been necessary, I've never paid much though to this question. But now it seems better to clarify this in advance before a lot of changes have to be done in the future.--PLRDLF (talk) 00:58, 12 October 2016 (UTC)
I have been using original text, which is not an issue in most cases as the text doesn't really get changed. Then there are some like this one which are horribly broken and don't work the way the file makes it appear. I've tried to make it as close to in-game as possible (given the variables), but it's still broken (and probably incorrect in places).
If it's something simple like a typo or an incorrect variable (I've seen a few instances where %g2 is used when it should be %g3) I have just been using a sic tag to point it out. But if there has been an actual rewrite of the dialog, I would personally be for inclusion, as the quests where that happens are usually the most broken ones. To be honest, if a quest doesn't work without mods AND it is evident from the questfiles that it should actually work that way, I'd rather have a walkthrough for a third-party patched (working) version, and then point out in the notes how it works (or does not work) without the patch.
On a not completely unrelated note, I'd also personally prefer it if all these letters and notes from the quests (or at least, the longer ones) were given their own pages, like in other namespaces. Much of the time, it clutters up the quest page and I think a link to the document would improve readability. I'm open to suggestions on any of these topics, if you (or anyone else) have any ideas. Echo (talk) 02:27, 12 October 2016 (UTC)

No problem with me, I just wanted to make things clear. However I'm not sure if the Daggerfall letters/notes with their string-variables fulfill the self-imposed standards of this digital reference work. Years ago one of the patrollers was irritated by the game-text I had posted in the walkthroughs, so I had to explain how the game-text works for this game. But if you want to be sure how the standards for in-game texts are, ask one of the current patrollers.--PLRDLF (talk) 19:02, 13 October 2016 (UTC)

Good point, if it was an issue then it's probably going to come up again. Best to find out before doing anything like that. Will ask around for opinions. Echo (talk) 21:42, 13 October 2016 (UTC)
Coooooookie :3
[
edit
]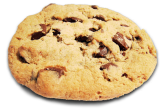 You have been given a cookie!
Your dedication and diligence to the wiki has not gone unnoticed. A user has seen the progress you've made, and has given you a cookie because of it. Good work! The user had the following to say:
Per Discord, have this delicious cookie. —likelolwhat talk lulzy to me 04:47, 30 January 2017 (UTC)
Patroller
[
edit
]
Congratulations, you're now a patroller! – Robin Hood  (talk) 16:45, 4 February 2017 (UTC)
As promised
[
edit
]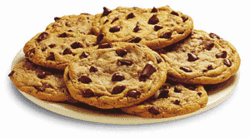 You have been given a plateful of cookies!
For successfully using "defenestration" in an article, I hereby offer the promised Plate of Cookies! Nicholas Lee Dust 03:36, 6 February 2017 (UTC)
Hahaha...well done, Echo! Oh, and to save people time: Daggerfall:Former Student Part I. –

Robin Hood

  (talk) 05:22, 6 February 2017 (UTC)
Questions On Talk Pages
[
edit
]
Hey Echo! I won't keep you away from The Battlespire for long, but I noticed that you patrolled this edit after marking it as unsigned. While you should definitely feel free to add the unsigned, the edit shouldn't be marked as patrolled until the question is answered, as mentioned in the patrolling guidelines here. The main reason for this I believe is so it is more visible to other patrollers and will hopefully be answered faster. This is certainly no big deal, but I figured I'd point it out for future reference. Keep up the great work! Forfeit (talk) 21:47, 2 July 2017 (UTC)
I did, I know. It's a bad habit I keep failing to break :( Echo (talk) 21:50, 2 July 2017 (UTC)
Hey just wondering how long should i wait to edit a page marked with a wip notice. Wondering because its been a month since Tamrié last edited Daggerfall:Locations and my edit was still undone, even though my previous one wasn't. —Username1 (talk) 07:51, 22 July 2017 (GMT)
There seems to have been a server malfunction today, so let me answer. It largely depends on the type of edit. Minor vital edits have no limit and should be done (eg fixing broken links), minor non-vital edits are discouraged and should be assumed to be fixed in the wip, but should not be undone. Major edits should not be made unless absolutely necessary and do not impinge on the wip, and should not try to undermine a wip. Removing the WIP notice for non-active editors generally requires 6 months of inactivity, but making a post on the WIP editors talk page first can reduce this time (I would wait for at least a month before thinking of removing it, and another week from the talk page post, but only for completely inactive editors). Also, WIPs are worked on in sandboxes, so you would not generally see activity on the page itself; you would instead check the editors (if linked) sandbox, or their contributions to look for activity. Silence is GoldenBreak the Silence 13:12, 22 July 2017 (UTC)
The reason for the revert was the removal of the WIP tag. I don't know if Tamrie is still working on it, so you may want to leave a note on their userpage. If you get the okay (or no response after a while) it's probably fine to restore your edits. I would leave the WIP tag in place in the meantime though.
And if you do get explicit permission to edit the page, don't forget to note that in the edit summary. Echo (talk) 19:03, 22 July 2017 (UTC)
That sounds reasonable, I think. Echo (talk) 05:26, 9 August 2017 (UTC)
Daggerfall:Items
[
edit
]
Hi I'm wondering if you plan to do anything with the Daggerfall:Items page, it definitely needs cleanup and i was thinking of turning into a page mostly for redirection to a few subdivisions eg:Armor, weapons, Ingredients & Misc, then once that is finished hunt down all the pages about specific items (like Daggerfall:Paintings) and making them redirect to their subdivision, basically like Daggerfall Ingredients works, Or are you doing this already? --Username1 (talk) 05:51, 5 August 2017 (UTC)
Not specifically, no. It's more of a general information page with a great deal of useful information that doesn't really go anywhere else (specifically the weight/value tables and various formulas—basically anything from here on down), and I would advise keeping that info around. But the stuff above that can probably fit better elsewhere. Miscellaneous items and clothing definitely need to be detailed, though I'd suggest making a new page for that stuff.
For starters, the page needs an introduction, then definitely the links as you described. What you're suggesting sounds a lot like how Morrowind does it, and bringing DF more in line with the pages for later games was one of my goals when working on pages there. Just be careful not to delete any good information. Echo (talk) 20:33, 5 August 2017 (UTC)
You could make a new page for it, the info all kind of goes together Echo (talk) 00:40, 6 August 2017 (UTC)
New Flexington the minor vandal
[
edit
]
No big deal, but I believe you may not have checked the contributions of the user New Flexington before writing the welcome message yesterday, as the user's only contribution to the UESPWiki so far has been a minor act of vandalism. —MortenOSlash (talk) 18:33, 3 July 2018 (UTC)
Mea culpa, thought I'd checked, but that was definitely not the page I checked. Whoops! Echo (talk) 19:31, 3 July 2018 (UTC)
I thought it was something like that. ;-) You are a far too seasoned editor of the UESPWiki to just hand out welcome messages without checking. —MortenOSlash (talk) 20:44, 3 July 2018 (UTC)
Cookie!
[
edit
]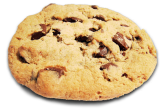 You have been given a cookie!
Your dedication and diligence to the wiki has not gone unnoticed. A user has seen the progress you've made, and has given you a cookie because of it. Good work! The user had the following to say:
That Betony Demo page is looking really excellent! Great to see something that obscure get thoroughly documented. —Legoless (talk) 17:57, 24 August 2018 (UTC)
Daggerfall Chronicles
[
edit
]
Hi Echo! I was looking over some of the excellent Daggerfall-related work you've done in lorespace and I noticed a few changes similar to this one where citations were changed from Books:The Daggerfall Chronicles to Lore:The Daggerfall Chronicles. The in-universe version of this book is actually not a valid source, since it has no associated text. All references therefore need to point to the real-world title authored by Ronald Wartow, particularly as a 20-year-old game guide is a bit of an iffy source to begin with and this needs to be made clear to readers. This can be done via the following markup: {{ref|name=DFC|{{Cite Book|The Daggerfall Chronicles|ns_base=BK}}}}. Just in case you're minded to write any more expansive articles on the subject!! —Legoless (talk) 02:19, 4 October 2019 (GMT)