Scales


ingred_scales_01

2
0.2
Alchemy Effects
1st
 Drain Personality
2nd
 Water Walking
3rd
 Restore Endurance
4th
 Swift Swim
Sources
# Samples
14
Creature
Slaughterfish
%
60
Found
Anywhere in water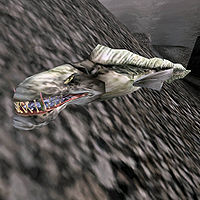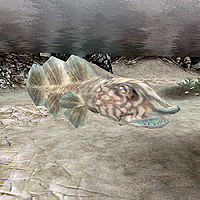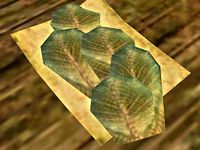 "The meat of the slaughterfish is meally and noisome, but dried slaughterfish scales are said by locals to be 'a crunchy treat' when prepared in the native manner. Foreigners are advised to beware of slaughterfish scales."
Scales are found by killing slaughterfish, both regular and small. Regular slaughterfish may have up to two portions, while small slaughterfish may have only one if any.
Scales are one of only two ingredients in vanilla Morrowind which can be used to create Restore Endurance potions, the other ingredient being Gravedust. The Tribunal expansion adds two other ingredients with a Restore Endurance effect.
Combinations
Edit
| Desired Effect | Combine with: |
| --- | --- |
|  Drain Personality | Bonemeal, Coda Flower, Heather, Human Flesh, Muck, Netch Leather, Shalk Resin, Sload Soap, Willow Anther |
|  Water Walking | Ampoule Pod, Kwama Cuttle, Violet Coprinus |
|  Restore Endurance | Gravedust, Horn Lily Bulb, Timsa-Come-By flowers |
|  Swift Swim | Daedra Skin, Golden Sedge Flowers, Scrib Jerky |
Locations
Edit
The following vendors carry a restocking supply:
Loose samples can be found in the following locations: