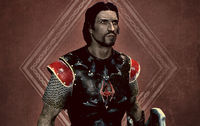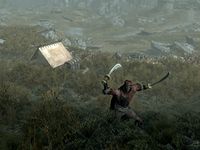 Lord's Mail is a Creation that adds the eponymous Lord's Mail armor. It was released on November 30, 2017 for 300 CC Credits.
Official Summary
Edit
The legendary Imperial relic known as The Lord's Mail is rumored to be in the possession of Redguard mercenaries. The Imperial Legion has ordered you to retrieve it by any means. (Creation is obtained via a quest.)
This Creation received an update in February 2019 which modified the Lord's Mail armor texture and made the new Redguard outfits available at Radiant Raiment.