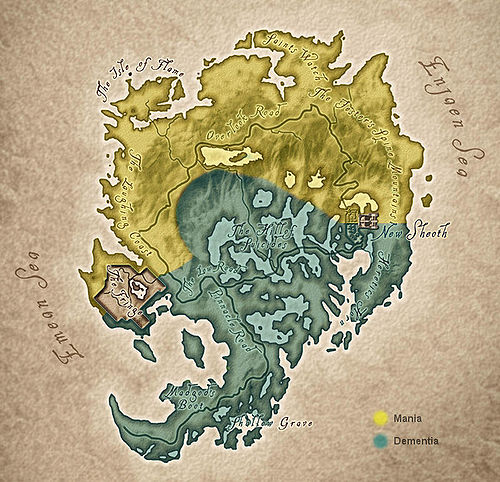 There are two main regions in the Shivering Isles, not including various others that appear to be purely titular.
Dementia (list of places) (Blue-Green)
Mania (list of places) (Yellow)
Titular Regions
Edit
There are also nine other titular "sub-regions": four in Dementia, four in Mania, and The Fringe. They are:
The Fringe
Edit
A large, walled area on the coast of the Emean Sea in the western part of the Isles.