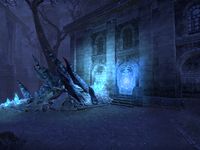 Daedric Shackle Trophy Vault is a treasure vault located in the southern yard of the Imperial City Prison in the Imperial City. It can be opened with 150 Key Fragments.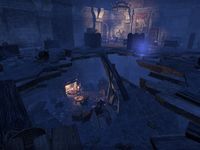 Trophy Chest Loot
Edit
The chest has a chance to drop the following items:
At release, this vault was instead opened with a Daedric Shackles Key crafted from 150 Daedric Shackles trophies. These continue to exist in-game but have been replaced by Key Fragments.