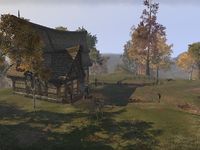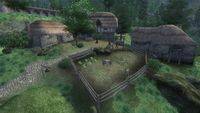 Harlun's Watch is a settlement located in the Nibenay Basin to the south of Cheydinhal.
The settlement itself had existed sometime prior to 2E 582 as a homestead, but by the time of the Alliance War it had been abandoned due to goblins of the Bloody Hand Tribe, led by a goblin chief known as Wither Tooth.
In 3E 433 Life in the village had been relatively peaceful until the villagers began to see mysterious lights coming from a Swampy Cave. Some villagers went to investigate these lights, but they never returned.[1]
References
Edit