This article could benefit from an image.
See Help:Images for information on how to upload images. Please remove this template from the page when finished.
Ogre Shamans are ogres encountered in the Maw of Lorkhaj.
---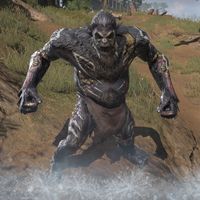 Diseased Ogre Shamans can be found near Baan Dar's Litter at the Anequina Aqueduct.
Skills and Abilities
Edit