This page is currently being redesigned for the Lore Places Project (LPP).
The page may need work to meet the standards outlined on the project page.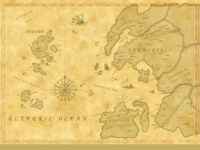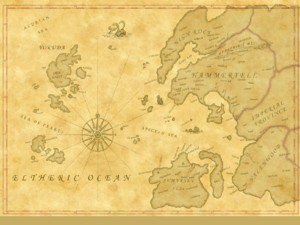 Cespar (also spelled Caspar) is a large island off the western coast of Hammerfell, south of Herne.[1] Tralan the Two-Blade, a Redguard swordsman who became one of Emperor Titus Mede I's most valued men, hailed from Cespar.[2]
By the late Third Era, the island appeared to be considered part of High Rock in certain maps.[3]
The original spelling Caspar is seen on the map of West Tamriel, but the island is later called Cespar in The Infernal City.
References
Edit