Thal-J
Joined 17 July 2017
| | |
| --- | --- |
| | This user is from Great Britain. |
| | |
| --- | --- |
| | This user is a European citizen. |
| | |
| --- | --- |
| | This user is male. |
| | |
| --- | --- |
| | This user is an atheist. |
| | |
| --- | --- |
| | This user plays on Linux. |
| | |
| --- | --- |
| | This user is knowledgeable about Oblivion. |
| | |
| --- | --- |
| | This user is knowledgeable about Skyrim. |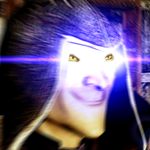 Hi, I'm Thal-J. Most people call me TJ for short. I'm a full-time developer for the UESP, focusing on user facing stuff like the site, apps, or web apps. If I messed something up, shoot me a message or leave me one on my talk page. Prior to being hired by the wiki I was mostly a technical/gamespace editor, but I still do some edits to lorespace every now and then.
TES is my favourite gaming/media franchise, ever since my uncle got me a copy of Oblivion for PC in 2007. I have since played all of the main games, and have gone back to complete all of the older ones too. While my favourite game in the franchise is ESO, the more obscure titles like Shadowkey or Dawnstar have a special place in my heart too.
Working on
Edit
The current wiki project I am working on is redoing the UESP gamemap system.
Worked on
Edit
Stuff I've worked on/contributed a decent part to:
Shadowkey documentation project
Lore:Goblin
Lore:Nahfahlaar (We don't talk about the Red Dragon Incident)
UESPWiki mobile app
UESP gamemap system
AccurateWorldMap ESO mod
My Sandboxes
Edit