This article could benefit from an image
of:
Promotional render
See Help:Images for information on how to upload images. Please remove this template from the page when finished.
Impetuous and fierce, this all-purpose Imperial steed yields only to a capable master.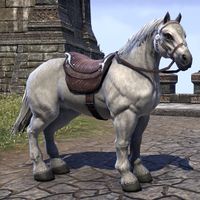 The Imperial Horse is a white horse mount available to owners of the Imperial Edition. It comes bundled with the Digital Imperial Edition Upgrade, which is sold in the Crown Store for 021002,100 

. Its default name is "Diamond".