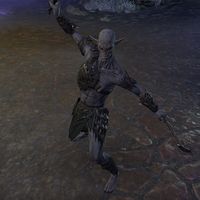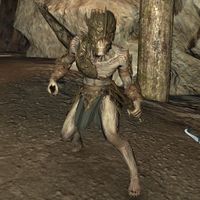 Falmer Duskslicers are Falmer who can be found in the Lightless Hollow and Dark Moon Grotto in Blackreach: Greymoor Caverns. They can be found in Arkthzand Cavern as well, where they where helmets and fight using daggers.
Skills and Abilities
Edit
Falmer Duskslicers dual-wield axes during combat.
Toxic Hack

The Falmer strikes you with its blades, dealing minor poison damage.
Related Quests
Edit