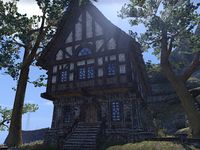 The Constable's Home is a two-story Breton-style house found in Koeglin Village.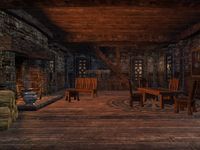 The door is protected by a simple lock.
Related Quests
Edit
Quest-Related Events
Edit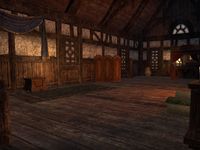 Sabyssa the Blacksmith will ask you to search the Constable's Home in light of Constable Pascal's recent behavior. She recalls seeing Supernal Dreamer cultists exiting the building. A Dremora Churl will be waiting for you inside. After it's dead, a Daedric Symbol can be found beneath the bed.