Scalon Fin
00

044E5F

1
0.1
Alchemy Effects
1st
 Water Breathing
2nd
 Damage Health
3rd
 Shock Damage
4th
 Burden
Sources
# Samples
6
Creature
Scalons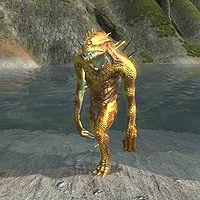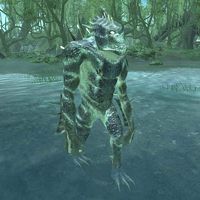 The ingredient Scalon Fin is collected from corpses of Scalons.
Ingredients
Edit
7 guaranteed samples can be found, in the following locations (magenta crosses on map):
Creatures
Edit
Scalon Fins are obtained from nearly all varieties of Scalons, including Diseased Scalons, Scalon Brutes, and Hulking Scalons, Mirili's Scalon, and already-dead Scalons. The only exceptions are two specific varieties found in Xaselm as part of the Rebuilding the Gatekeeper quests; these unusual Diseased Scalons and Scalon Brutes carry a wolf pelt instead of a Scalon Fin.
Scalons normally only appear in leveled lists starting at level 9 (at lower levels, Baliwogs appear instead). On boss-level lists, they can appear at level 7.
Mirili's Scalon is a non-respawning Scalon (magenta square on map), which is only present after the relevant task has been completed for the quest Taxonomy of Obsession.
The only guaranteed Scalon at all levels is (red circle):
Xaselm has one guaranteed Scalon
Places where respawning Scalons are guaranteed starting at level 9 include (green circles/squares):
Fain has 7 guaranteed Scalons.
Dire Warren has 3 guaranteed Scalons (1 more likely).
4 exterior locations have guaranteed Scalons