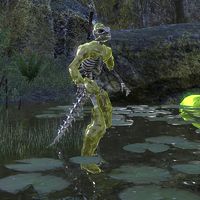 Voriplasmic Corpses are corpses which are puppeteered by nearby Voriplasms, throughout Murkmire. They have enough fine-motor control that they can use weaponry, and either use a sword and shield or a two-handed weapon.
Spells and Abilities
Edit
Sweeping Trance

A basic physical attack.

Voriplasmic Upward Swing

A blockable power attack. Voriplasmic corpses wielding two-handed weapons will perform this attack.

Abdominal Spikes

Spikes made out of voriplasm jut out of the corpses midsection, causing additional poison damage as well as physical.
Unique Voriplasmic Corpses
Edit
Types of Voriplasmic Corpses
Edit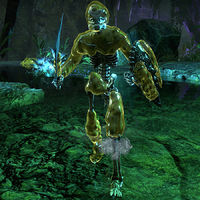 A stronger Voriplasmic Corpse can be found within the Vakka-Bok Xanmeer.

Voriplasmic Corpses can also be found within Nchuthnkarst.