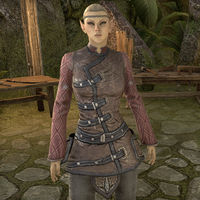 Nolinore is an Altmer carpenter who can be found at her store, Grahtwood's Bounty, at Elden Root's Great Trunk Artisans Court. She can teach you the basics of woodworking.
"If you've come to work wood, I'd keep your wits about you. The locals stage protests every now and again.
It's bizarre, but you get used to it. "