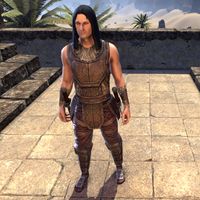 Feristyr is an Imperial warrior and member of the Fighters Guild who can be found at the guild hall in Sentinel. He is located on the roof of Jofnir's Quarters.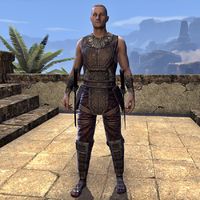 He tells you where to find the Hall Steward.
"If you're looking for the Hall Steward, she's inside."
Feristyr used to be a Nord.
Feristyr's physical appearance is randomized.