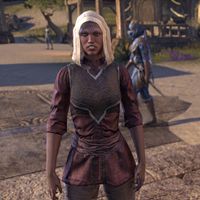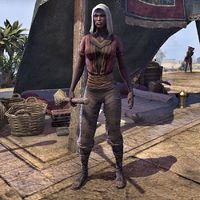 Fahima is a Redguard merchant selling her wares in the city of Sentinel at a stall outside the eastern gate (south of Wayfarer's Wharf). Burhan occasionally walks over from the nearby stables to have a look at her wares.
She welcomes you to her store.
"Fair breezes unto you! I have all manner of needful things if you've a mind to buy. Please, feel free to browse."