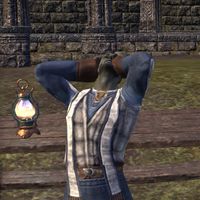 Belvo is a Dunmer student of the Shad Astula Academy. Upon arrival, he can be found at the western pond, extremely distressed.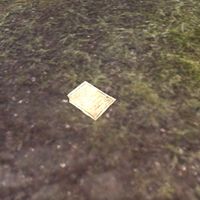 "No! My report was almost finished when a shadow cluck ate it! I can't believe I have to start over!"
His lost report can be found during School Daze during Lena's test. Occasionally, when you zap a shadow cluck with the wand of finding, Chewed-Up Homework comes out of the cluck as it explodes. Interacting with it gives you an interesting description...
<A member of the Academy seems to have lost papers written for illusions class.>
A shadow cluck was goaded into eating his report by Mirnsa Senim because she wanted Belvo to pay attention to her.