Ayleid Well
Discoverable
Yes
Completion
Activate the well
Zone
Blackwood
Location
Across Blackwood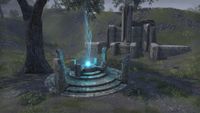 These Ayleid Wells are a set of five Ayleid ruins in Blackwood.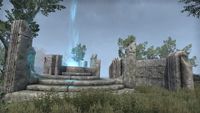 They function identically to all other Ayleid Wells: players can activate the well to receive the Ayleid Health Bonus buff, causing the well to become inactive for a short cooldown period.
The only difference between these five wells and regular Ayleid Wells is that these possess map markers.
Locations
Edit
The five locations are identified in the related achievement description:
Achievements
Edit
There is one achievement associated with this location: