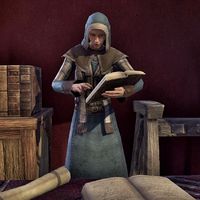 Vivonne Ancelet is a Breton mystic who runs Diviner's Delight in Sentinel.
She has a unique pitch in an effort to part you from your gold:
"I foresaw your coming, strange one. In my vision, you bought many of my finest items.
You don't want to buck the forces of prophecy do you?"