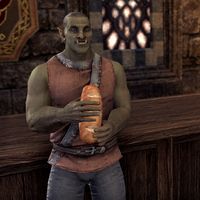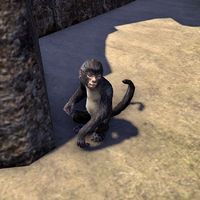 Mordrog gro-Burgal is an Orc citizen of Sentinel who can be found in the Frozen Palms Tavern upon completion of the related quest. He is first encountered as a Suspicious Monkey, which he was turned into by Unishi because he wished to be faster, nimbler, and able to fit in.
Related Quests
Edit
Monkey Magic: Help a monkey to reverse the effects of a potion.
Quest-Related Events
Edit
Immediately after transforming from a monkey, he is naked and runs off to the tavern while saying:
Mordrog gro-Burgal: "Free! Ha ha ha! Meet me at the tavern. I'll buy you a drink!"
After the quest, if you approach him in the tavern, he exclaims:
"There you are! Say, about that drink... I'm afraid I spent my last gold on this one.
Maybe next time!"