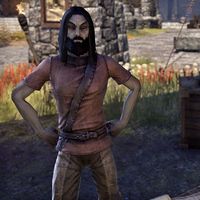 Boran is a Dunmer armorer and the owner of the Boran's Bulwarks stall at the Marketplace plaza in Riften.
He welcomes you to his shop.
"Greetings! I've traveled all of Tamriel to bring the finest armor to the people of Riften. Let me know if I can help fill your protection needs."