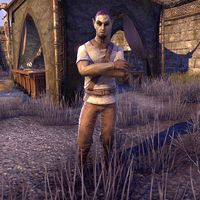 Arvys Avani is a Dunmer weaponsmith found in the Market District of Davon's Watch. His tent is set up next to his sister's shop, The War-Worn Carapace.
He welcomes you to his store.
"What can I get you today?
Everything's made right here in town by my father, Merail Avani."