This page has had only minimal human input, containing primarily bot-generated or templated information.
If you have any information about this article, please feel free to start filling in this page.
Once a basic description has been added, this template should be removed.
Emblem (Needs ID)
Type
Decoration
Size
Large
Quality

Epic

Statistics
Prestige
+(?)
(?)
Description
The order of the Blades may have been outlawed and disbanded, but their legendary service to the Dragonborn emperors will never be forgotten.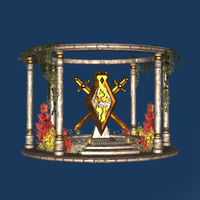 Emblem (?)
This decoration was awarded to Early Access players when update 1.7 rolled out, officially ending Early Access.