Merry Xmas!
Edit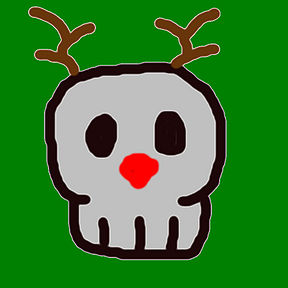 GuildKnight says "Merry Christmas!"
And a happy new year!
Hope you have a great holiday! --GuildKnightTalk2me 17:57, 24 December 2007 (EST)
Hi there SubtleCynicism. I'm fairly new here and noticed you edited one of my previous posts. If it's possible, to prevent said 'errors' from happening again, if you can give me some tips on my talk page in making brief notes and edits to the oblivion pages without generalising too much I'd appreciate it. :) Thanks again. EDIT 25/11/07. Hi again, thanks for the response and the advice :) I'll be milling around here now and again so feel free to email me/talk whenever, it's the least I can do. ~R'idley
SubtleCynicism, I feel sorry for Dastrian. Can you allow him to go back to High Rock? Dagoth Ur, Mad God 22:49, 4 March 2008 (EST)
Well, it's a story arc that I would like to explore with Dastrian, and maybe if Bethesda takes it upon themselves to open up High Rock in the next Elder Scrolls, I can do it. Either that, or maybe some dedicated modder will decide to make a High Rock, because I'm certainly too lazy to do so. :) SubtleCynicism 20:56, 21 March 2008 (EDT)

Well, Subtle, I MAY Make a Morrowind Highrock Mod with an Dastrian NPC. The leader of your so-called "Astralites" is an Altmer called Elhnadus Serngt. Dagoth Ur, Mad God 22:22, 1 April 2008 (EDT)
Haha wow, I certainly appreciate the sentiment and would be very happy if you were to make such a mod. Maybe I could even incorporate the story that you come up with into the character's background, as sort of a collaborative thing. :) Let me know if you need anything, I'd be more than willing to help. SubtleCynicism 22:33, 7 April 2008 (EDT)
Why you were removed from the Mentor Program
Edit
This is a courtesy message to inform you that your user profile has been removed from the list of mentors at UESPWiki:Mentor Program, and also to request that you remove the "Mentor" userbox on your user page, if applicable. If this userbox is not removed within one week from the date of this notice, an administrator will remove it. Please visit the Mentor Program page to see the expectations of mentors. If you believe you satisfy the expectations of Mentors, then please contact the user who posted this message. The reason you were removed from the list is: "Mentors are expected to be active on UESPWiki within the last three months." –Rpeh•T•C•E• 16:12, 15 July 2008 (EDT)
UNBELIEVABLE...
Edit
Well, after you pray at all the way shrines and after you have the vision it tells you to go to the lake near the Imperial City. Well, as it turns out the place you are looking for is actually underwater. JUST A WORD OF ADVICE FOR THE BEGINNERS: Buy an alteration spell called water breathing or something along those lines. You have to swim out into the lake, dive down and enter a room. THERE IS ALSO WATER IN THE ROOM! Well I didn't know that and I had to figure it out the hard way. The game auto saved right when I died. ANOTHER WORD OF ADVICE FOR BEGINNERS: Save right before you entered the lake. A good way to find the way shrines is to look at the guides on this page and copy it and put a marker right where the guide says to, quick travel to the location nearest to where the way shrines are on this guide, Because this guide is really accurate. If it says something about 'FORGIVENESS OF THE GODS' just jump around on top of the way shrine or if that does not work save game and quit and re-enter the game. I did this on every way shrine and I made it to the vision in about twenty minutes, Start to finish.
I hope this guide really helps.
Sincerely slacker11shnnn
P.S. This is my Play Station Network name. So add me!
Knights Of The Nine
Edit
I have The Elder Scrolls: IV Oblivion and for some reason I have Knights Of The Nine and I didn't even buy it or get the Game Of The Year Edition. So I am really wondering what happened. Not that I am complaining that I got a free Downloadable Content or DLC. With no hacks.
Sincerely slacker11shnnn.
P.S. This is my Play Station Network name.
Return to the user page of "SubtleCynicism".