Sorry about that
Edit
Mankar - sorry about the tag on your image. I was putting tags on a group of images by one editor and I didn't notice you'd uploaded a different version. –Rpeh•T•C•E• 16:03, 18 January 2008 (EST)
Absolutely no need to be sorry, Rpeh. It isn't exactly "my" image. It is public property now! --Mankar Camoran•T•C•E• 16:52, 18 January 2008 (EST)
I'll take that hug...
Edit
Oy, glad to be home, love. And in time for my anniversary, too. Somercy 13:44, 25 January 2008 (EST)
OK, love! *hugs Somercy* I'll be looking forward to your anniversary. --Mankar Camoran•T•C•E• 16:34, 25 January 2008 (EST)

So'm I. Trying to decide how to celebrate. I did finally join the UESP forums, though. Almost a year after finding the wiki. Heh...Somercy 13:46, 28 January 2008 (EST)

I have absolutely no idea how you should celebrate. Congratulations in advance! And I joined the forums several months ago but I just have a couple of posts there. BTW, I am Darth Vader there, in case you ever run into me - somehow my Mankar Camoran account got lost. --Mankar Camoran•T•C•E• 16:20, 28 January 2008 (EST)
M'aiq is impressed
Edit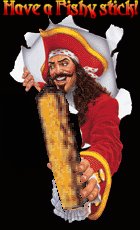 Your sandbox truly is fantastic! Perhaps add the comments from one of Sheogorath's worshippers, namely Ferul Ravel;
"You've pleased the Madgod! You must be proud of yourself. I, for one still would like to eat your eyes! But, good for you!"
Or even,
"Then you should run along. Fly fly! Make tracks, Get going. Run for your life!! and have a nice day."
I didn't feel comfortable about
Thanks for the compliment :). --Mankar CamoranTalk 07:21, 9 August 2008 (EDT)
Return to the user page of "Mankar Camoran/Archive-2008".