User talk:Aristeo
| | |
| --- | --- |
| | Please do not use personal attacks during discussing on the UESPWiki, as you did on during the UESPWiki:Community_Portal#Protection_policy_confliction. If you continue to abuse your editing privileges, this IP address will be blocked from editing. Please consider using less derisive methods when discussing policy on the UESPWiki.--Ratwar 00:20, 16 April 2007 (EDT) |
This warning has been protected to prevent further attempts to delete it, in accordance with UESP policy.
---
I do not read comments left here that often – once every few months, if even that. If you need to contact me, please send me an e-mail.
My appreciation
Edit
The talk-page branding is still somewhat excessive, but I highly appreciate your efforts to move towards a mutual forgive and forget relationship by secluding your warning against me. I believe these efforts will help provide a more friendly environment, which well help in the long-term with creating a more successful encyclopedia. — Aristeo 18:26, 26 March 2008 (EDT)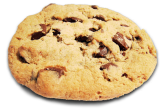 You have been given a cookie!
Your dedication and diligence to the wiki has not gone unnoticed. A user has seen the progress you've made, and has given you a cookie because of it. Good work! The user had the following to say:
24.193.147.1 13:56, 11 November 2008 (EST)
hi. this isnt spam. a message you sent to a certain mother over facebook never arrive. the child has access to mothers account. too bad. message deleted. gabe knows now. be smarter next time.
cya
Return to the user page of "Aristeo".