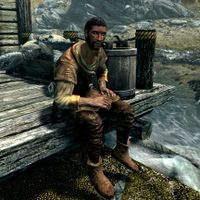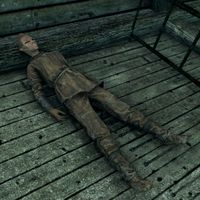 Four Fishermen can be found in various locations. They can be male or female of any race, and each one wears a belted tunic with farm boots, and carries an iron war axe. With the Fishing Creation installed, they will be wearing fishing apparel instead and carry fishing rods. They are not hostile however unlike most hunters, fishermen do not offer trades.
They have the same dialogue as generic hunters encountered in the wilderness:
"I've been hunting and fishing in these parts for years."
"It's not like my poaching is hurting anyone. The Jarl can hardly eat every deer now can he?"
"There's enough for all of us if you aren't greedy."
Locations
Edit