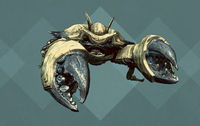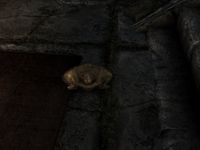 Dwarven Armored Mudcrab is a Creation that adds the eponymous Dwarven Armored Mudcrab. It was released on November 30, 2017 for 50 CC Credits, although it has been offered for free since its release.
Official Summary
Edit
It's a mystery how, why, or where this faithful companion received his special armor, but one thing's for certain - nobody's seen a Mudcrab like this before. (Creation is obtained at vendor.)
Books
Creatures
Quests
Spells
The Dwarven Armored Mudcrab is a reference to the satirical "Crab Armor DLC" advertisement from PC Gamer in 2011, poking fun at the Horse Armor Pack for Oblivion.