Unique Item: Boots of Blinding Speed

(

FE

xxx

92B

)


(lore page)
Type
Light Boots
Added by
Netch Leather Armor
Editor ID
ccBGSSSE041_ArmorNetchLeatherBootsBlindingSpeed
Statistics
 Rating
11
 Weight
2
 Value
500
Tempering
None
Enchantment

Provides the wearer with blinding speed.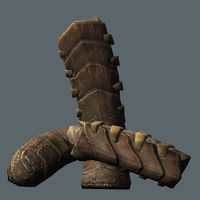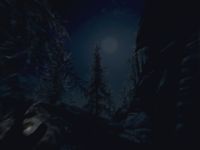 The Boots of Blinding Speed are a unique set of Netch leather boots of unknown origin. They can be obtained during a miscellaneous quest that is received by reading the Crafting with Netch Leather book, acquired through the quest More Than You Can Chew.
Related Quests
Edit