Timion
Home City
Marbruk
Race
Altmer
Gender
Male
Health
39959
Reaction
Justice Neutral
Pickpocket
Hard
Profession
Noble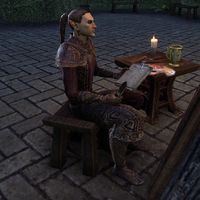 Timion is an Altmer artist who can be found painting in Marbruk.
If spoken to, he'll complain.
"I'd planned this painting as a gift to Queen Ayrenn, if only people would stop getting in the way."