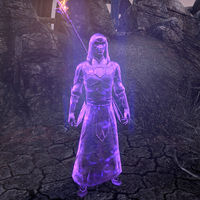 Spectral Fire Mages are Chimer spirits who can be found on the Starved Plain, just west of Davon's Watch.
They are originally hostile to the player character, but depending on the actions throughout the quest, they become neutral (they will still attack if you attack them first.)
They cannot be spoken to.
Related Quests
Edit