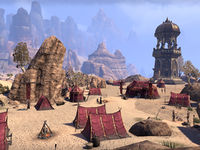 Old Tower is a small fort in eastern Bangkorai, southeast of Bangkorai Garrison. The tower was a border post of the Daggerfall Covenant until it was taken over by the Second Cohort of the Imperial Seventh Legion, who have also taken control of the nearby border crossing at The Gates of Craglorn.
Related Quests
Edit
Old Tower Objective: Thwart the Seventh Legion at Old Tower.
WayshrineEdit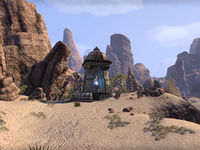 Old Tower Wayshrine is located far to the southwest of the tower, southeast of Damar Farmstead and north of Klathzgar.