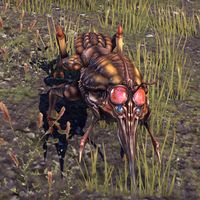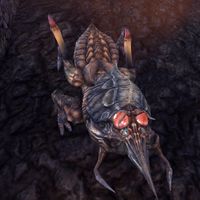 Nix-Hounds are insectoids native to Morrowind. About the size of a dog, they can perform stealth attacks and drain the health of their enemies. They are distant relatives of the nix-ox.
Related Quests
Edit
Skills and Abilities
Edit
Shadow Step

Nix-hounds can teleport to get closer to their enemies.

Strike

A basic melee attack that hits twice for minor physical damage.

Dampworm

The nix-hound sprays poison, doing moderate poison damage with minor poison damage over time to the player as indicated by a red cone. Only used by generic grey nix-hounds.

Leech

The nix-hound sucks blood from its enemy, doing moderate physical damage over time to the player. This attack can be interrupted to set the enemy off balance.
Unique Nix-Hounds
Edit
Variations
Edit