This article could benefit from an image.
See Help:Images for information on how to upload images. Please remove this template from the page when finished.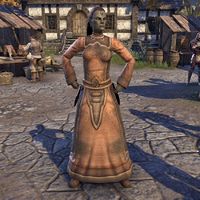 Mugumurn gra-Lumborn is an Orc found in Koeglin Village's town square.
She will among those surrounding Constable Pascal while he is in the stocks. Mugumurn will give her own opinion on the situation.
"This wouldn't happen in Wrothgar. And if it did, we'd just string the madman up … or burn him … or throw him off a cliff. Whatever was easiest."