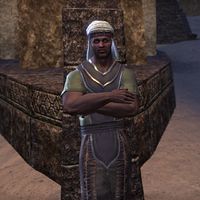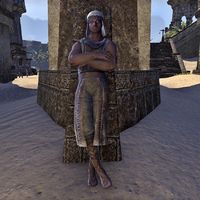 Izrunath is a Redguard grocer selling his wares at the Sentinel Bazaar, the marketplace located in the city of Sentinel.
He gives you a bit of cooking advice.
"The wise cook knows that the secret to cooking is patience. And the right ingredients, of course.
As it happens, I have such ingredients, all for sale at fair prices."