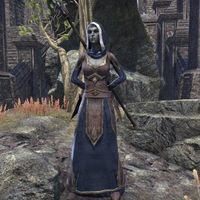 Instructor Ninla is a Dunmer mage teaching the students at the academy of Shad Astula.
Related Quests
Edit
After you get into the academy:
"Welcome, student.
Study hard and you'll do well, I'm sure."
During Vision Quest:
"Students always complain about our difficult curriculum.
Of course it's difficult! This is Shad Astula, not the Mages Guild."