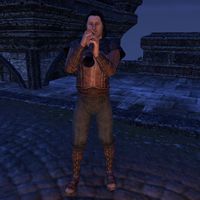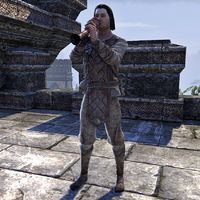 Clovis Lan is a Breton bard performing on the east wall of Wayrest, behind the Wayrest Treasury.
The situation at Shinji's Scarp vexes him.
"Seems like the campaign against the ogres never ends!
I heard they're still close to Wayrest."
If you speak with him after driving the ogres away from the Scarp, he will be pleased.
"Sounds like those ogres are no longer a threat!
Now we can go on with our lives."