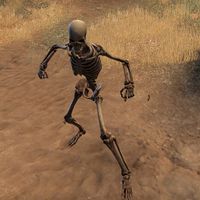 Bone Flayers are diminutive skeletons which can be found throughout Tamriel.
Skills and Abilities
Edit
Flurry

A series of quick swipes.

Slash

Rending Slash

Devastating Leap

Enemy will leap at the target, knocking them down. The attack is blockable.
---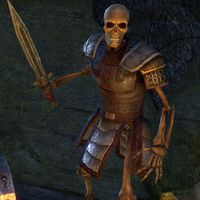 Three Bone Flayers wearing Imperial-style armor can be found in a cave northeast of the bridge leading north out of Tanglehaven. They are guarding a keg, a heavy sack and a chest. These Bone Flayers are foot soldiers.