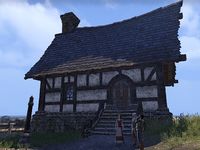 Bertram Oscent's Home is a small, single-room Breton-style house found in Koeglin Village. It's located on the west side of town near the docks.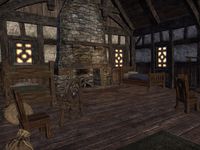 Related Quests
Edit
Residents
Edit
Note: none of the residents actually enter the house. They remain outside the front door.
The home is unlocked and not considered trespassing to enter.
There's only a few food containers and a backpack inside, though since no one's inside, you cannot get caught thieving.
The house is called Bertram Oscent's Home, even though the owner's name is Bertran.