Baros Othran
Home Settlement
Selfora
Location
Selfora Inn
Race
Dunmer
Gender
Male
Health
39959
Reaction
Justice Neutral, Friendly
Pickpocket
Hard
Profession
Noble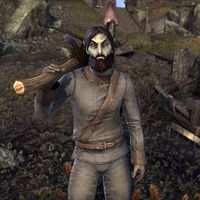 Baros Othran is a Dunmer noble and dweller of Selfora who initially can be encountered in the Selfora Inn.
Once Selfora is safe, he can be found working the debris in the central part of the town.
"I'm much happier working and doing something rather than watching the door at the inn."