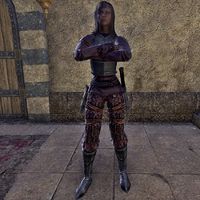 Baileet is a Redguard warrior and member of the Fighters Guild who can be found in the guild hall in Sentinel.
She talks about armor.
"There's nothing as miserable as wearing heavy armor in the desert heat.
I was born and raised here, but that doesn't make it anymore a comfort."